A world leader in producing truly eco-friendly flooring products
We are proud of being environmentally conscious and strive to pioneer low impact processes to create eco-friendly, sustainable wool carpets. We use undyed wool to create heathered blends, in both traditional and modern styles and in Tufted, Handwoven and Flat woven constructions.
Our carpets have a unique tone and texture, adding to the charm and aesthetic quality of a product which will last for many years.
Fine quality Home Textile products made from Natural and Organic Fibres
Riviera Home is a leader in the research and production of fine quality Home Textile products made using Natural and Organic Fibres and Eco-Friendly dyestuffs.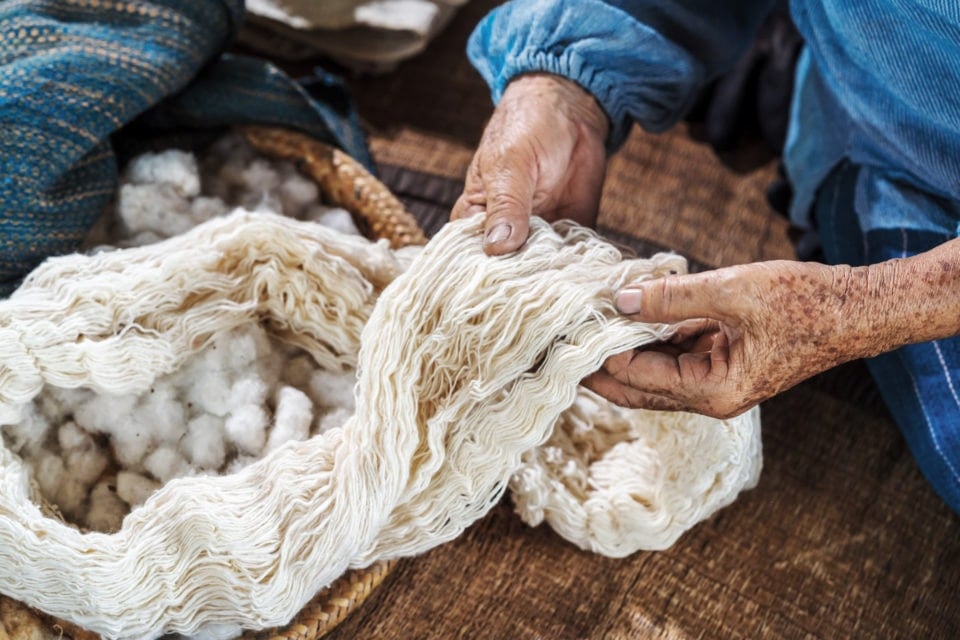 Colours lifted from Nature's Palette
Many of the colours in our 100% Pure Wool carpets are actually the colours straight off the sheep's back! Other colours come from natural dyes, such as madder and turmeric.
Natural Fibres
Cotton: A shrub like plant/tree bearing bolls containing seeds with long fibres in white or lightly tinted colorations. The fibres are cellulosic and spun into yarns.
Silk: A small continuous protein fibre produced by silkworm larvae, producing a fine luxurious fibre for weaving.
Linen: A reed like plant (Flax) that contains a fibrous cellulose fibre used for spinning into yarn. Linen is one of the oldest cultivated plants for making textiles.
Jute: A long shiny vegetable fibre that can be spun into coarse yarns.
Wool: A fine curly hair forming the coat of sheep or goat. The fleece is shorn off of the animals in spring. The protein fibre is carded and spun into yarns for textile products.
Natural Dyes
Indian Madder: A flowering plant in the coffee family cultivated for a red pigment derived from its roots.
Alkanet: A plant belonging to the borage family, its roots yield a purple/red pigment for dyeing.
Soap Nuts: A berry which is produced from the Soap Nut Tree. The berry produces a natural softener and surfactant used in fabric finishing.
Indigo: A subshrub plant with pinnate leaves and flowers which are used to make a rich purple blue dye. Archaeologists recently in 2016 uncovered the oldest scraps of Indigo dyed fabrics believed to be 6,200 years old in Peru.
Turmeric: A tropical plant from which spices and dyes are produced from the ground roots. A vibrant yellow colour is produced.
Pomegranate: A fruit that is rich in tannins and can be used for dyeing natural fibres. The rind and flowers are used to produce a lovely deep pink and red hue.
Certified Sustainability
Riviera home has established itself as an environmentally conscious company in every aspect of its operations. This is evident through the wide array of industry awards and merits we have earned. However, we continue to strive for new and innovative ways to remain environmentally responsible.
Our Facility has been certified with the prestigious title by Oekotex.