Background
Riviera Home began as a family run business with the first generation Singla family selling cotton fabrics from their own shop in India's historic city of Panipat – 'The city of handcrafted weavers'. 
In 1984 the third generation of the Singla family ventured into the export of handcrafted products and earned the Gold medal award from the Handloom Export Promotion Council. The UK office opened in 2013 and we are proud to be running our UK sales and stock operation from the home of carpets in Kidderminster.
Style & Ethos
Riviera Home are at the forefront of the design and manufacture of traditional handloom and contemporary luxury broadloom carpets and bespoke rugs aimed at the premium end of the market. Our ethos and style of the brand is all about function, suitability, sustainability, inspiration, fashion and exclusivity.
Our products include innovative Flat Woven Collections, Handwoven Wiltons, Tufted Wool Loops in solid dyed and heather blends along with fine fibres such as Tencel.
Unique
By collaborating closely with the Interior Design community, Riviera Home consistently offers truly unique and exceptional carpet ranges which are at the forefront of the latest vogue designs.
This approach not only distinguishes Riviera Home from mainstream carpet manufacturers but also positions us as a go-to-choice for interior designers seeking one-of-a-kind options for their clients.  Riviera Home's emphasis on uniqueness and being at the cutting edge of design trends allows us to stand out and capture the attention of customers who appreciate both quality and individuality.
Focusing on textured carpets in plain and natural colours, our aim is for our designs to seamlessly blend into any modern residential environment while adding a touch of individuality.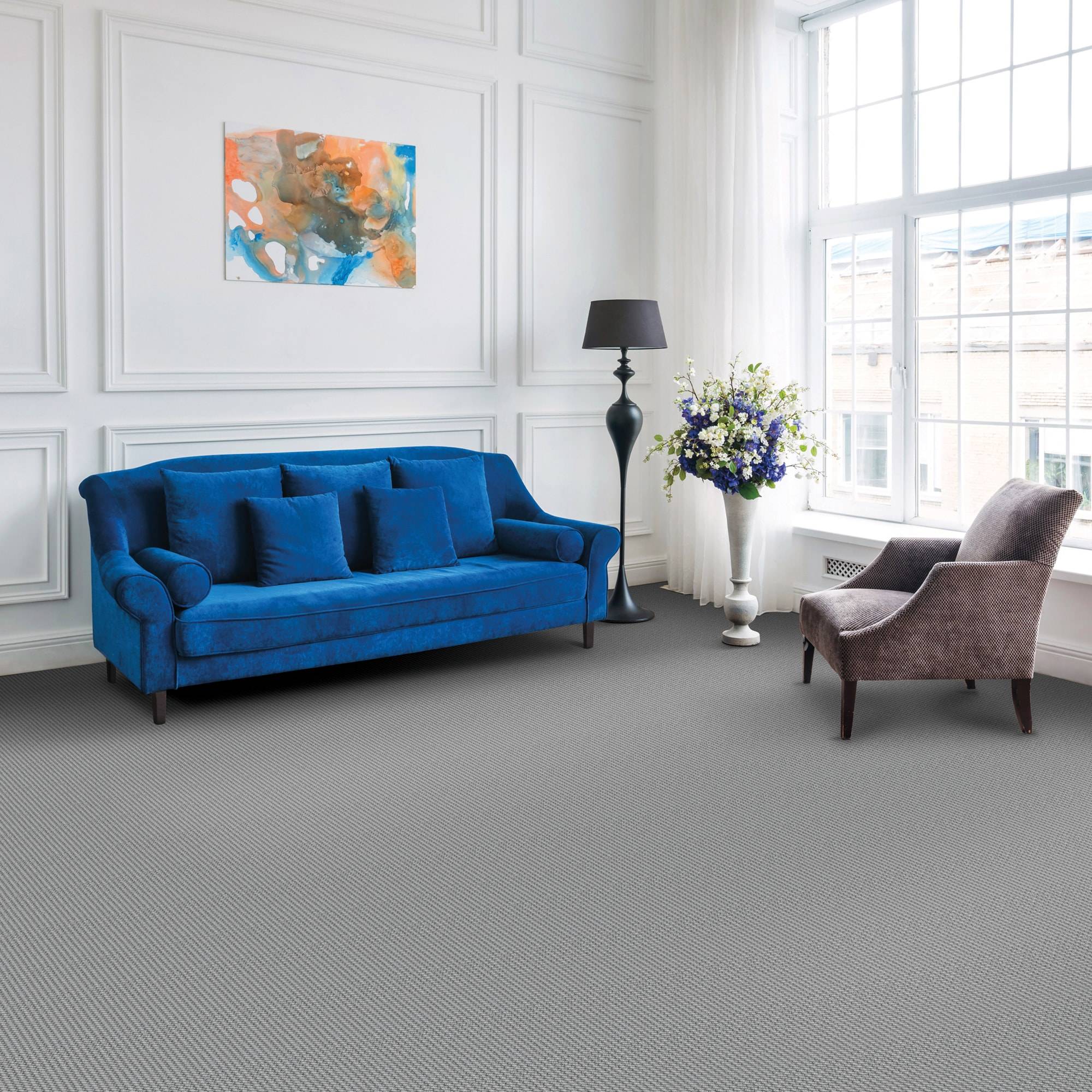 Quality is at the heart of everything we do
Products with a distinctive point of difference and quality is at the heart of what we do. We are the UK subsidiary of Riviera Home Furnishings, a world leader in the manufacture of luxury, quality textiles. Riviera Home UK specialises in broadloom carpets and rugs for the UK market. Our floor coverings are unique and luxurious, whilst also being naturally sustainable and ethical.
A world leader in producing truly eco-friendly flooring products
We are proud of being environmentally conscious and strive to pioneer low impact processes to create eco-friendly, sustainable wool carpets. We use undyed wool to create heathered blends, in both traditional and modern styles and in Tufted, Handwoven and Flat woven constructions.
Our carpets have a unique tone and texture, adding to the charm and aesthetic quality of a product which will last for many years.
Something Different
We want to stand out from the crowd and to have a unique point of difference in the market. Our carpets are textured, using plain and natural colours to easily fit in with today's residential environment.
The styling of Riviera Home's carpets works beautifully with many on-trend colour and interior schemes. We want to be different from the mainstream and this is one of the reasons why we work so successfully with the Interior Design community, offering their clients something completely unique and at the forefront of the latest in vogue designs. 
Protecting our Planet
A world leader in producing truly eco-friendly flooring products, we are proud of being environmentally conscious and strive to be a pioneer in utilising low impact, planet friendly processes.
Our carpets are not only elegant but environmentally friendly with the creation of eco-friendly sustainable wool blends.
Building strong relationships and developing trading partnerships
Riviera Home places a strong emphasis on relationships and developing trading partnerships, particularly with interior designers and professional flooring retailers. Collaborating closely with interior designers allows for better alignment in terms of design vision and customer preferences. Moreover, leveraging a national network of authorised dealerships ensures that the retailers are knowledgeable and skilled in handling and fitting Riviera Home's carpets.
By working in collaboration with interior designers and retailers, Riviera Home can provide a seamless customer experience, from design consultation to product selection and installation. This approach ensures that customers receive expert guidance and support throughout the process, ultimately leading to greater customer satisfaction.
Supporting these relationships is our team based at Riviera Home's Head Office in Kidderminster, Worcestershire which includes national sales professionals and a dedicated sales and marketing team who play a crucial role in facilitating communication, coordination, and logistics between the various stakeholders involved. Our team play and huge and important role in maintaining the partnership between the strong network of authorised dealers and interior designers we have built up, ensuring we continue to be both efficient and effective.
Caring For Our Workers
Riviera Home textiles are produced ethically with a conscious effort to be socially responsible. We are certified by The GoodWeave® label. This means that there is no forced, bonded or child labour used in the making of our GoodWeave® certified products. Not only this, but your purchase supports programs that educate children and ensure decent work for adults.